Hotel robots redefine the guest experience for safety and efficiency.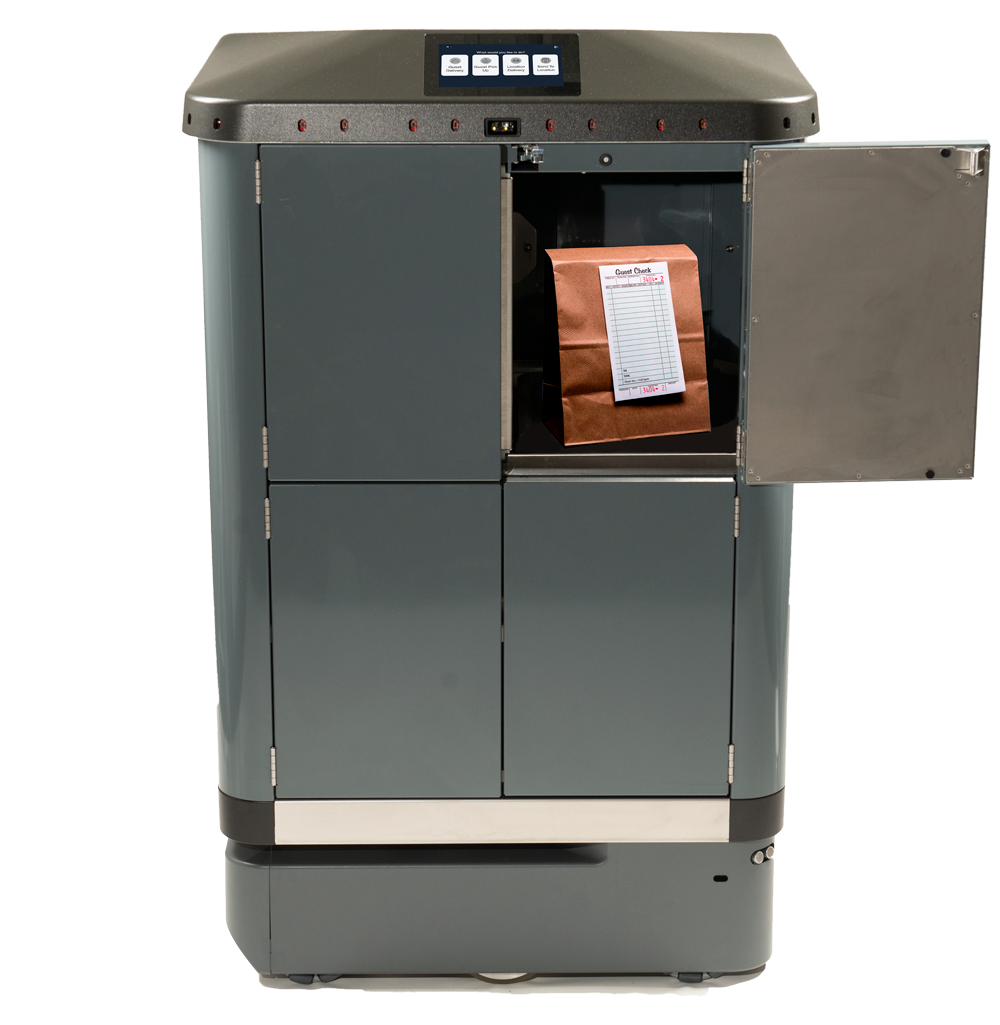 How can autonomous delivery robots benefit your property?  




Create a safe, efficient and memorable experience for guests by automating the delivery of food, room supplies and guest requests.
Provide staffing relief when it's difficult to attract, retain or pay people.  Our robots are on duty 27/7.
Provide logistics support for the back-of-house and make the most of your staff while enabling social distancing efforts.
Help you reopen today and transform your hotel's definition of quality service into the future.
Safety isn't just an imperative.  It's a competitive advantage.
Front of House
The Aethon T4H automates guest deliveries.
Creates an amazing guest experience - safely and efficiently
We can help you delight your guests in a new way.  The T4H hotel robot performs delivery tasks securely and safely.  It can be loaded and dispatched by any of your departments to fulfill guest requests.  Food, fresh linens, or personal guest items can all be delivered securely.
Configurable and nimble
The cabinet will hold 4 separate deliveries in secure compartments and it can be reconfigured to full width shelves quickly and easily.  This will allow larger items, linens or spent food trays.   It will accommodate a mixture of goods up to 17" wide and 27" deep (43.0 X 68.5 cm). Deliveries can be accessed via a QR code sent to a guest's mobile phone or a pin code used by the staff.
Outside food delivery that is secure and safe
Guests rely on outside food services and the robot can bridge the gap between convenience and security.  Rather than allow external delivery services into the guest areas or ask the guest come to the lobby, the robot can provide the final delivery of food to their room.
Keeps your facility clean and professional
With the limited staff, increased time between housekeeping visits and the wide variety of food services, things can get messy in a hurry.  The T4H can remove spent items, linens or food during the guest stay.  This helps eliminate cluttered hallways or overloading housekeeping during room turnover.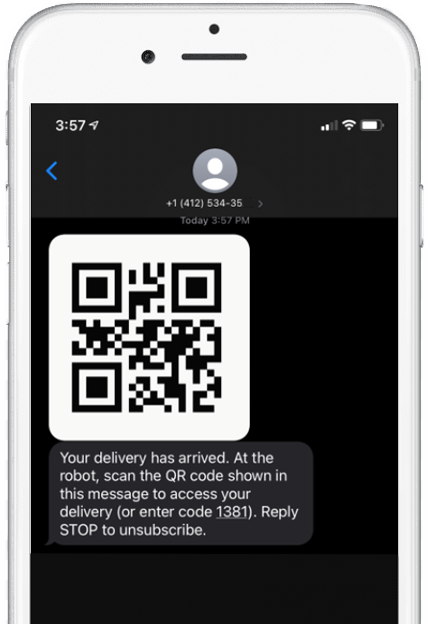 Modern & Secure Guest Communication
When the robot arrives outside the guest's room they receive a message on their personal mobile device with a single-use QR code.  This code provides secure access to the compartment(s) containing their delivery. Guests can be assured their delivery is both secure and private.   
Once they scan the QR code displayed on their own phone the door opens automatically and the guest retrieves their delivery – all without cross contamination.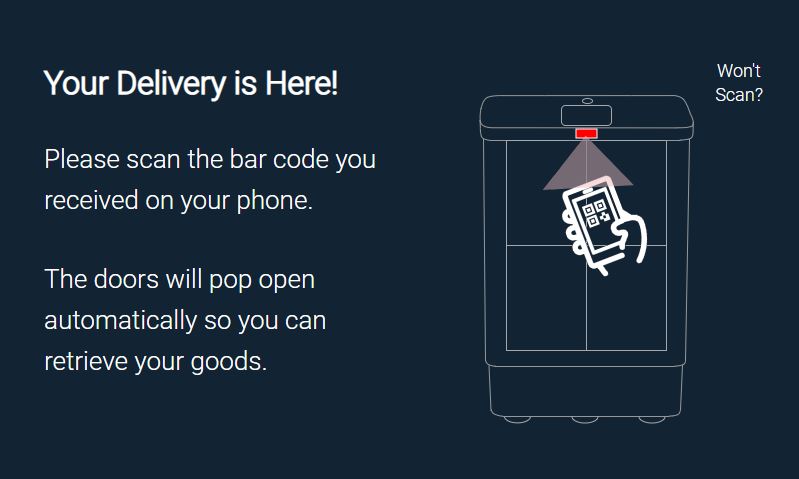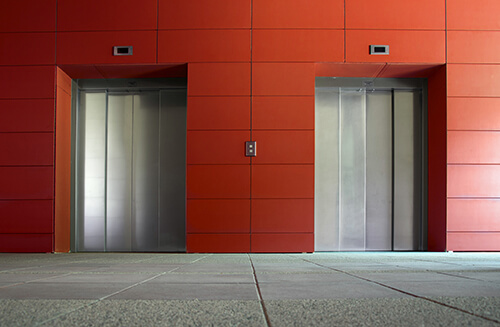 Autonomously Rides Elevators and Opens Doors
Yes!  All of Aethon's robots are programmed to use the elevators in your facility.  Depending on the preferences of the property and elevator availability, they can use the service elevators or guest elevators safely.  We communicate to the elevator through WiFi and our fleet management server talks to the elevator system.  We have extensive experience with all brands of lifts.
We can also interface to doors with powered openers.  Similarly to the elevators, we communicate through WiFi to a door controller which activates the opener and allows the robot to pass.
Hotel robots enable the contactless customer journey.
The tradeoff between high quality service and automation is quickly changing.  Guest preferences have changed and guests no longer see automation as a sub-standard experience, but rather a safer one.
'Low-touch' and 'on-demand' are the new standards in service.
Housekeeping
The Aethon T4H makes housekeeping safer and streamlines operations.
Automate housekeeping services
In today's hotel the housekeeping team is caught between the need to limit daily room service, yet efficiently turn over rooms that have not been attended to during the guest stay.  The T4H provides support to the housekeeping team by automating logistics during room turnover.   Fresh stock is delivered as needed and this allows the staff to work inside the room more securely.  It automatically picks up used supplies such as linens and trash to eliminate the time spent returning to central laundry areas.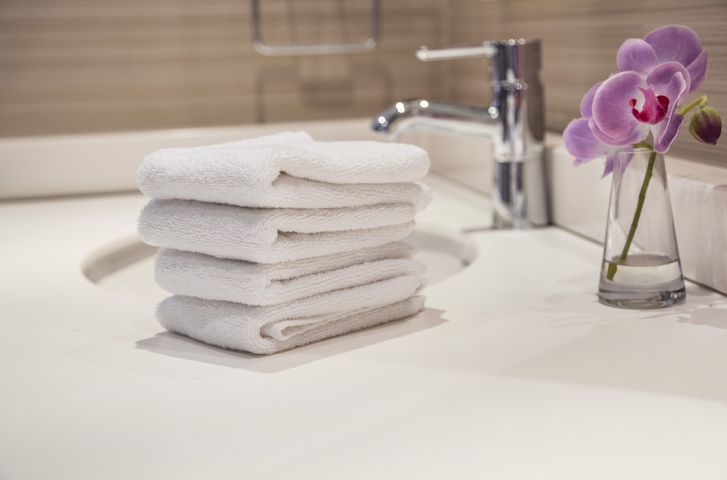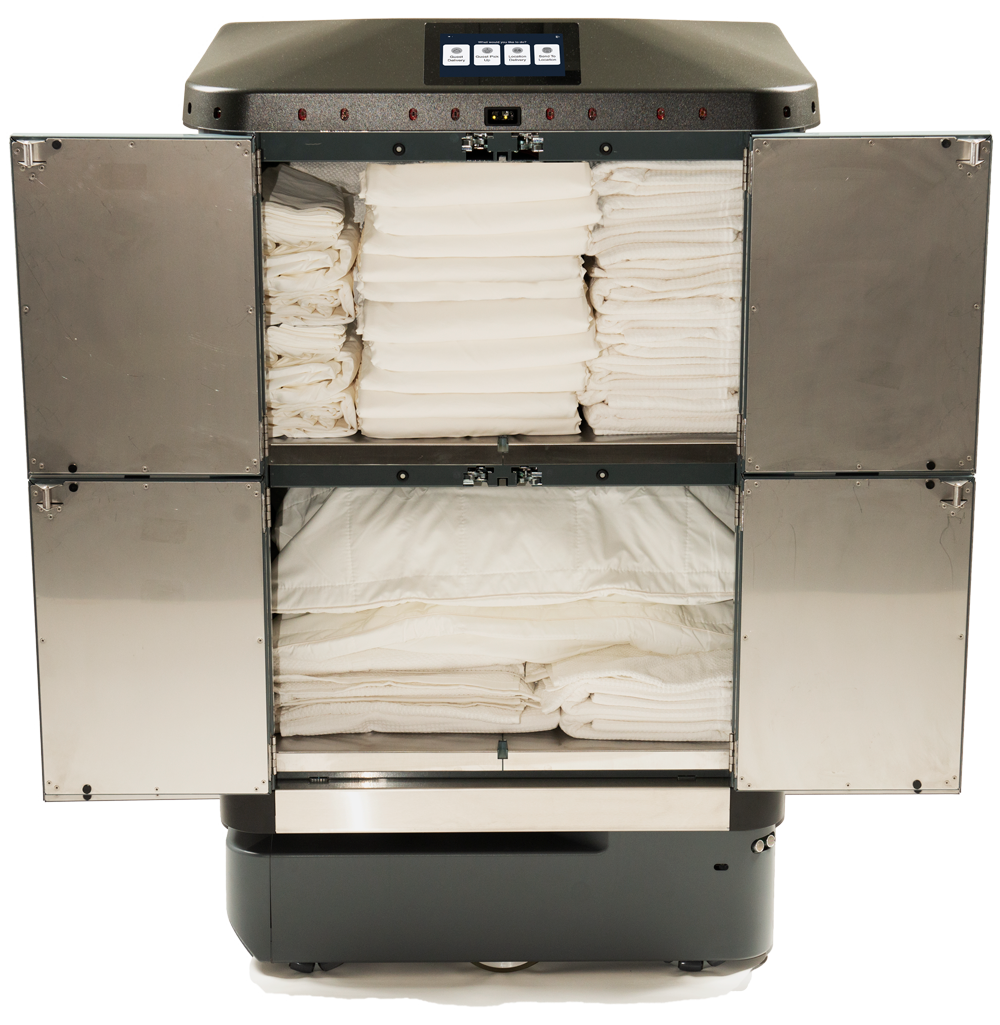 The T4H has enough capacity to stock linens for multiple rooms in a single delivery.
Back of House
The Aethon T3 and T3XL line of robots deliver carts and handle payloads up to 1,400 lbs.  
Total automation of cart pickup, transportation and delivery
Imagine an autonomous mobile robot that picks up carts loaded with materials, transports them, and drops them off automatically all while your staff is busy doing the most important parts of their job.  These robots will haul up to 1,400 lbs / 635kg.
Meetings, Conventions and Banquets
TUG mobile robots move what's needed to make your conference center events successful – from food and banquet supplies, to linens and table settings.  And when the event is over, TUG can even take out the trash.
True robotic automation for productivity enhancement
The Aethon are award-winning autonomous machines designed for demanding material handling and transportation tasks performed over multiple shifts.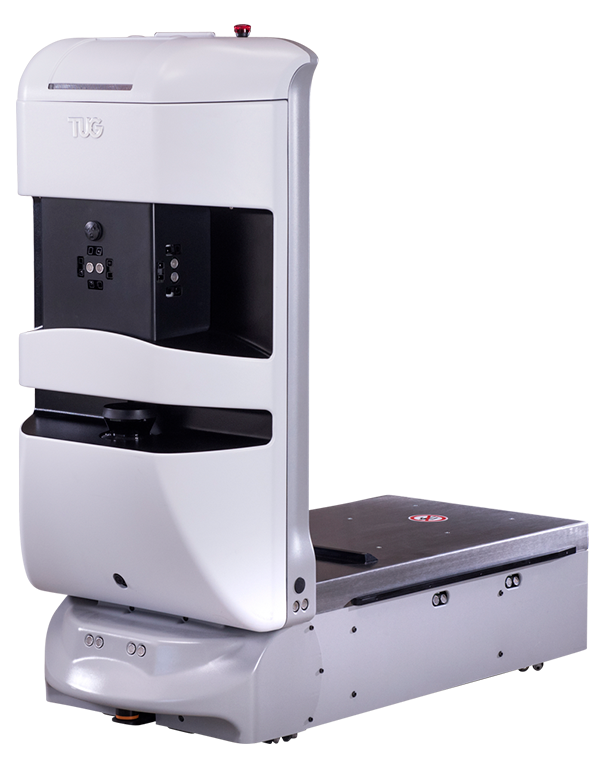 TUG has capabilities on top of capabilities.